Penafiel

topographic map

Click on the map to display elevation.
About this map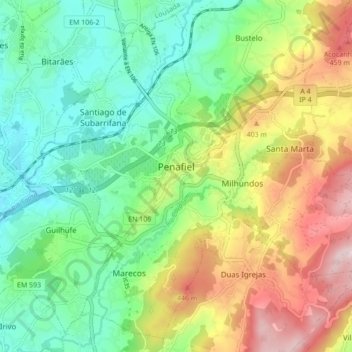 Minimum elevation: 127 m
Maximum elevation: 532 m
Arrifana de Sousa continued to grow as a centre of services and industry, supported by an annual fair on the feast day of São Martinho, resulting in the expansion of the urban environment to the upper elevations and the construction of the Church of the Misericórdia. Meanwhile, the nobles established their homes outside the town centre, preferring to live in their ancestral estates, established from the land rents and businesses and overseas commerce.